a face in the crowd – another DNC post
Yeah, it's a bit old news, but it didn't make the print edition of the Met this week, so I thought I'd let you fine folks read it.
——————–
Rachel is a reasonably normal senior at Metro State. The first Monday of the Democratic National Convention, however, she became a detainee of the Denver Police Department during a demonstration that began at Civic Center park and ended up on 15th Street. The Met sat down with her and found out what she had to say about the experience.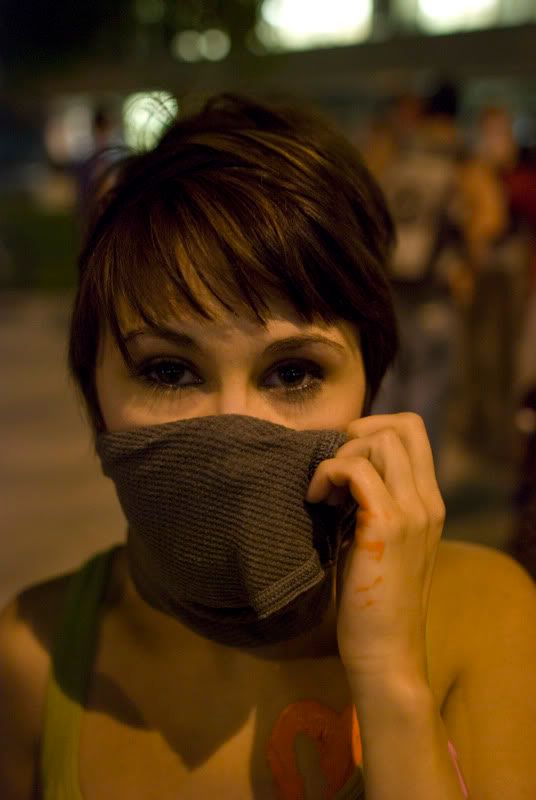 "We started organizing at 6," she said, "and someone started walking towards the front of Civic Center. I was in the back, so I really don't know what their intent was, but it was this massive group of people, and they all started linking arms and started marching towards the street, and then they got sprayed."
"Then somebody said "Go to the other side of the park", and that's when we started running down 15th."
Rachel and the protestors that surrounded her were soon enveloped by Denver Police officers in full riot gear. "As time went on, more cops started to show up until it was a wall of cops. They wouldn't let anybody go, we kept asking them to let us go." She told The Met. "We sat down, the cops were really just standing there. We definitely thought they were going to take us one by one as long as the night went on."
Soon after, a member of Recreate '68 negotiated for their release, and Rachel and the rest of the protestors were marched to freedom through a narrow corridor of heavily-clad riot police. There were a few exceptions, though. "I only saw one kid get cuffed, and they were definitely spraying people with mace, and at the very end, they arrested some of the medics." The Denver paramedics who were on scene refrained from treating the protestors who had been maced, leaving street medics from various groups who were among the detained to tend to the demonstrators.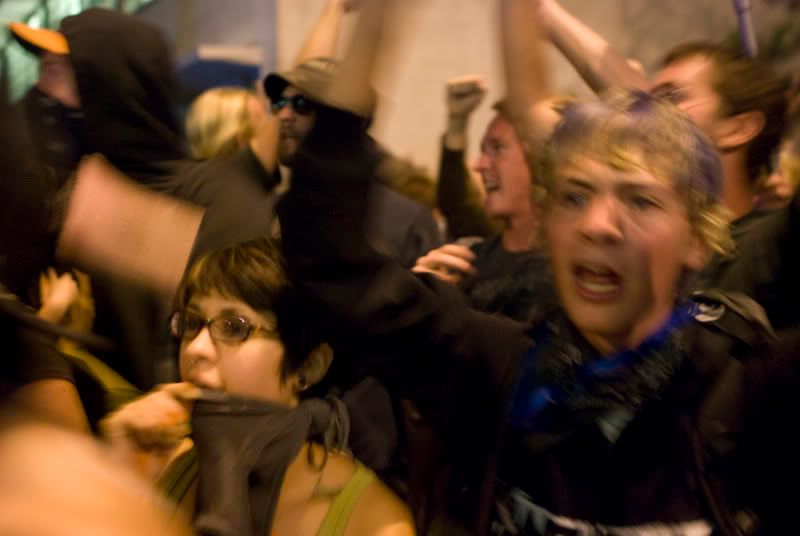 Rachel and her comrades are released by Denver PD.
When asked about the conduct of the various police agencies on the scene, she told us "I feel like it was a little much, it was a just a bunch of anarchist kids. I mean, their idea is to spread chaos, but they didn't want to hurt anybody."